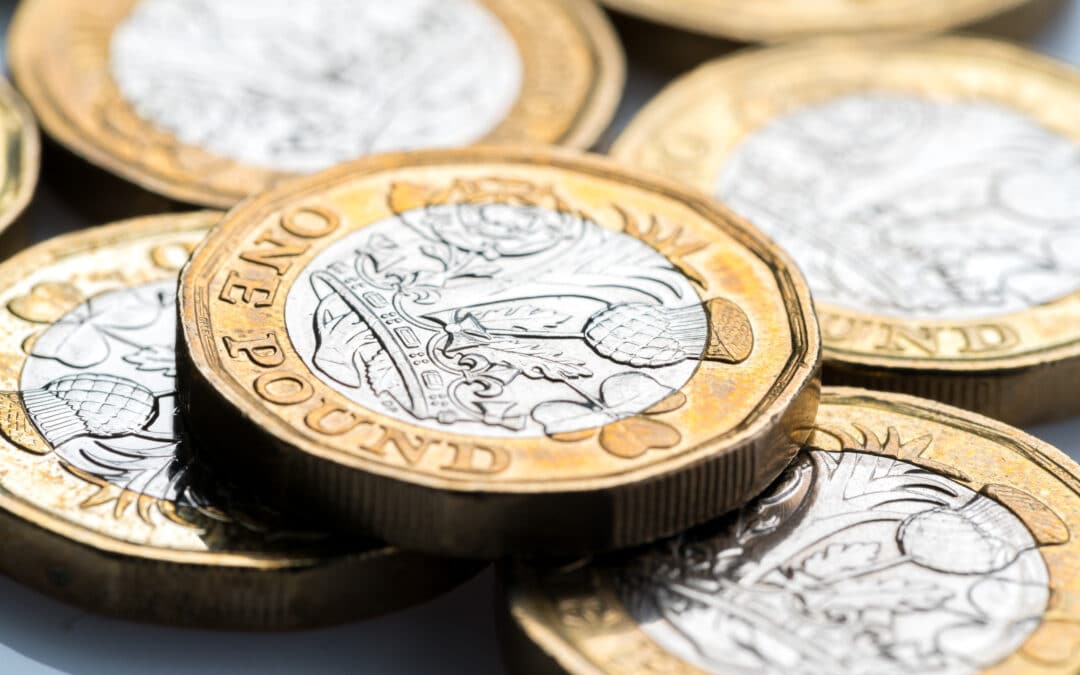 If you're thinking about making the switch to full fibre optic internet, the cost of it is likely high on your list of questions.
Isn't it going to be expensive to use new technology?
And the trouble is, trying to find out how much the change-over will set you back can be overwhelming.
There is a vast range of offers available from different providers… How are you supposed to know who or what to opt for? How do you compare like for like? Which deal will suit your needs best?
So, we're here to shed some light on the subject. Read on to find out how much it costs to switch to full fibre optic internet.
First Things First…

Is fibre technology available in your area yet?
There's a chance it might not be.
By the end of 2025, the whole copper cable network that so many of us still depend on to send and receive data will no longer be operational. This momentous event has been dubbed the Big Copper Switch-Off.
If your business hasn't switched to full fibre optic internet by then, you will have a lot of unscheduled offline time until you get hooked up. It won't just be you either – loads of other households and businesses will be clamouring to get back online ASAP. And where there's heavy demand, prices will rise, so it'll almost certainly cost you more.
Want to know more about the big copper switch-off? Read this blog.
So what does that mean for you at the moment? Well, because Openreach is completing the switch in phases, full-fibre internet might still need to be created in your area. Full fibre technology is more likely to be installed in high-population areas like big towns and cities first.
Check with your internet service provider to see if you can switch to full fibre optic internet. And while you're there, ask them if they'll do you a deal for tacking full fibre broadband onto your existing business phones account. This could save you time and money spent searching elsewhere for more expensive rates.
What Does It Cost To Switch To Full Fibre Optic Internet?

Generally speaking, you can expect to pay somewhere between £40 and £100 per month for contended business full fibre broadband. This increases to about £300 for uncontended leased line packages, when you don't share your bandwidth with anyone else.
The beauty of fibre broadband is that it's really flexible, meaning businesses can choose a package that perfectly suits their needs. This also means quite a few factors contribute to the overall cost when you switch to full fibre optic internet.
Let's take a look at them.
Add-Ons
Need extra monthly downloads? 4G/5G backup?
No problem.
Many providers offer extras that business owners can add to their internet package of choice to tailor it, so it perfectly suits their monthly internet-related activities.
Set Up Fees
Finding providers who don't charge a set-up fee is easy, but before committing, it's crucial to check the details of the package you're opting for. Signing a contract for an internet package that won't meet your business internet is frustrating, takes time to sort out and may cost you a packet to end a contract early.
Of providers who currently charge a new user to get them connected, the typical one-off price ranges from around £30 to £95.
Upfront Fee Vs Monthly Fee
When a business signs up for a new internet contract, they're usually graced with an introductory monthly cost that increases after the initial contract period ends. So whilst the 'upfront' monthly fee begins at £25, it might rise to £55 after the first 12 months. The providers can be even sneakier by tying you into a 2 or 3-year contract, then hiking up the prices after the second year. This sort of unexpected fee can occur with the larger providers, such as BT and Virgin Media.
Always double-check the figures when comparing broadband packages to avoid nasty surprises later down the line. And don't be afraid to let companies know if you have a better deal on the table elsewhere – they might negotiate with you.
Average Speed
Internet providers tend to feature a tiered system of business broadband offerings so that they can appeal to a wide range of customers. Low-tier packages usually give users 80mb for approximately £30 to £40 per month. Higher tiers, up to 1gb hyperfast full business broadband, start at around £45 for a basic package but can reach the hundreds.
What Should You Consider When You Switch To Full Fibre Optic Internet?
Whilst it's certainly an important factor, the cost isn't the only part of choosing a full fibre optic internet provider.
Have you looked into their customer service record? What about response times? Are they likely to issue complicated contracts that leave you in a spin?
If you tend to gravitate towards the big-league business internet providers, you might come up against these less-than-desirable blockers to efficient internet usage, and more.
Take slow response times, for example. Larger ISPs have a tonne of customers, so naturally, call waiting times and the time it takes to fix issues are going to be much slower than the more personal touch of a small company.
And what use is a cheap, off-the-shelf deal if you can't get through to the service team when things go south?
Not convinced? Read more about large telecom corporation issues in our recent blog, '5 Reasons To Avoid The Big Telecoms Providers For Your Business Internet'
Ready To Make The Switch To Full Fibre Optic Internet?
The market is vast and can feel hard to navigate.
Depending on your business's internet needs, full fibre optic broadband could cost an average size business from £45 to £100 a month.
Above all, it's crucial to check the finer details of any contract before dishing out for full fibre optic internet. And don't forget, there's more choice than just the names you see on TV ads. Smaller, independent telecoms providers have expertise in matching businesses with packages that deliver reliability, value and quality.
Smaller comms providers can tailor their services to meet the needs of your business, can fix issues quickly and pride themselves on customer service.
Still not convinced full fibre optic broadband is for you? Don't know enough about it to make the leap? Find out all about the benefits of full fibre optic broadband in our recent blog.