Broadband
Fast, reliable and great value business broadband
Businesses are increasingly embracing technology to work smarter, deliver an enhanced customer experience and gain competitive advantage. To operate, communicate and collaborate in an agile and responsive manner, faster internet connection speeds are required, with greater levels of reliability and increased bandwidth. In fact, with a growing number of companies moving systems and IT infrastructure to the cloud, the need for the best business broadband has never been greater.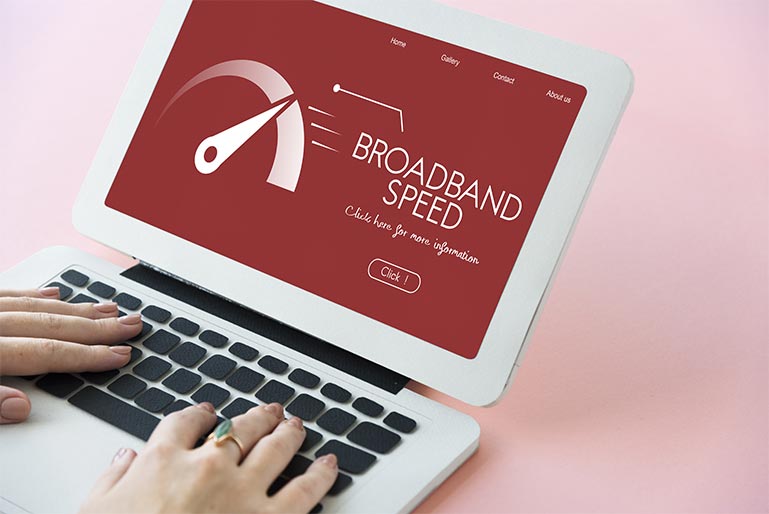 Nxcoms offers a range of business broadband options, offering unlimited data usage with static IP addresses as standard. We help you choose the right plan for you, so you can take advantage of a simple, affordable and reliable solution that unlocks the true potential of your organisation and your team.
Static IP address as standard
Unlimited data
Fast connection speeds
Low contention ratios
Priority during peak usage times
Dedicated business support
Online billing and reporting
Whatever package you choose, we deliver the best business broadband solution that meets all your connectivity requirements. Our longstanding experience combined with the highest levels of customer service, means we provide everything you need, plus much, much more.
ADSL / ADSL2+
ADSL and ADSL2+ options deliver broadband connectivity via traditional copper telephone lines. They offer connection speeds of up to 24Mb/s for downloads and 1.4Mb/s for uploads, which is ideal for basic email and internet usage.
Fibre-to-the-Premises (FTTP)
FTTP provides a fibre optic connection all the way from the exchange to your premises. It offers superfast broadband speeds of up to 300Mb/s for downloads and 50Mb/s for uploads. Still only available in a small proportion of the UK.
Fibre to the Cabinet (FTTC)
This high performance broadband links the exchange and the street cabinet with fibre optic cable, then using copper cable from this distribution point to your premises. Connection speeds of up to 80Mb/s for downloads and 20Mb/s for uploads.
Leased Lines
Dedicated fibre optic connection direct from the exchange, providing a highly-reliable and-consistent bandwidth with symmetric speeds of up to 1Gb/s. For businesses demanding guaranteed uptime and high-speed connectivity.