Private APN

Protect your mobile data network by using a Private APN
Mobile Broadband SIMs are an easy to deploy and cost-effective way of providing Internet access to devices where no fixed line Internet access exists or that are on the move.
However, standard mobile broadband SIMs do not facilitate remote access to devices. Until now the solution for this has been to use expensive static IP SIMs.

Unfortunately static IP SIMs also offer little protection to the outside world, as they are fully open to the internet making it easier for hackers to try and access your equipment.
A Private APN provides the best of both worlds, having the security of a private network, but also easy accessibility from your internal network without opening the connection to the wider public internet.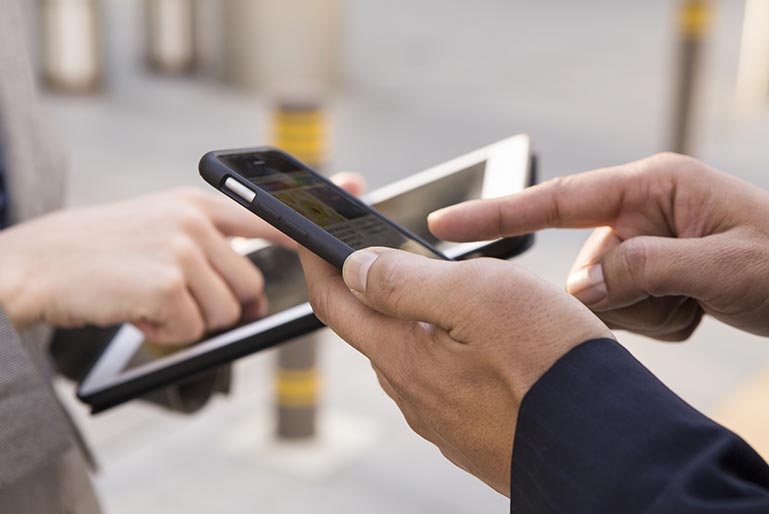 Our Private APN solution gives you all the advantages of using fixed Public IP SIMs, but without the disadvantages of higher costs and security risks.  Using our online web control panel, you are able to access the management of all your SIMs, set alerts, check data usage and add extra data if required.
Ideal for businesses with several data devices used outside the office.
Connects via the EE Mobile Network or with our eSIMs
Works in the UK, EU or USA
Data allowances can be shared in a pool or separately on each SIM
Links to your internal network via VPN
Completely secure and unaccessible from the public internet
Outbound internet breakout available
Full control via our web portal
Activation within hours
Nxcoms can create tailored mobile data solutions to suit the exact needs of your business and staff. Our choice of mobile connectivity and Private APN solutions puts you in complete control, empowering your business without financial risk.
You're in control
Our online portal enables you to have full control of your entire mobile estate, choosing which connections are active, and how much data they are allowed each month. Activations are usually completed within hours, and the choice of carrier, amount of data, indivudual or shared etc is entirely up to you. Our portal also allows you to add bolt-ons at any time during the month. By setting up alerts and adding relevant bolt-ons you can help to prevent your connections going over their data allowance and avoid expensive out-of-bundle charges.
Fixed Shared Data Pool
A Fixed Shared Data Pool can be used with a Private APN on the EE Network. If you know how much data you are using each month, you can order a Fixed Pool and select your monthly data allowance from 25GB to 10TB. There is no limit to the number of SIMs you can assign to your Fixed Pool and the size of the pool remains fixed for the whole month. Allowance SIMs and Sharer SIMs (no allowance) can be used in Fixed Pools.
International Access
Our Private APN solution enables you to connect to devices which are located in the UK, EU or USA. Giving you full access to those devices on a private network without the security risks which come with using Fixed IP SIMs. By linking your internal network to the Private APN via a secure VPN connection, you can be assured that no matter where in the world your devices are, they are always accessible by you, and not open to potential hackers on the wider public internet.
Aggregated Data Pool
An Aggregated Data Pool can be used in conjunction with our Private APN service on the EE Network. If you don't know how much data you are using each month you can set up an Aggregate Pool and assign SIMs to it. Your Aggregate Pool size changes every time you add/remove a data SIM, e.g. if you assigned ten 20GB SIMs, your Aggregate Pool size is 200GB, so as you add more SIMs, your data pool grows. However, you cannot use bolt-ons in Aggregated Pools.