Hosted Desktop

Run your Microsoft Windows PC in the cloud
A hosted desktop allows you to run a Microsoft Windows PC in the cloud. Without the constraint of hardware, this means you can securely access your desktop via the internet from anywhere in the world at any time. No longer will you be held back by slow and out of date hardware, and your hosted desktop is always kept up to date automatically, thus making your business much more efficient with less downtime due to IT issues.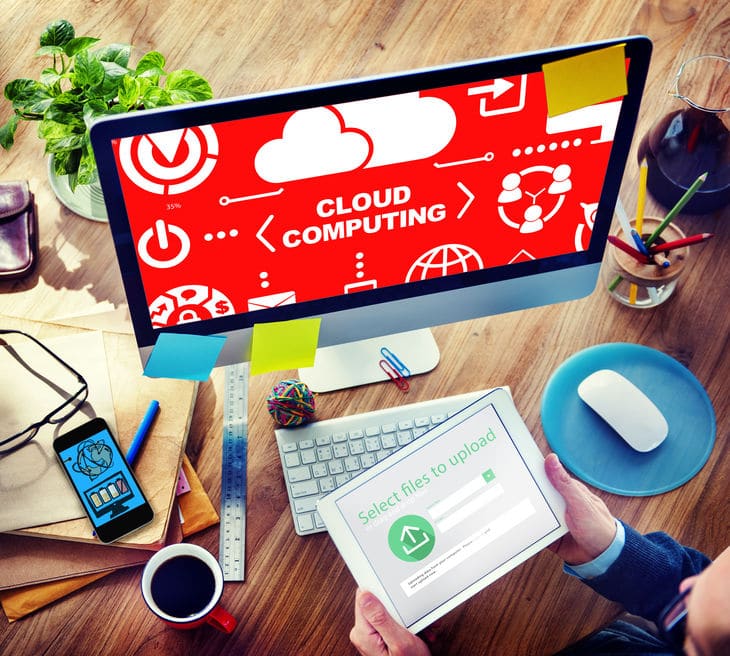 Nxcoms helps you overcome the challenge of choosing and implementing a cloud solution that is right for you. We ensure you get the most from your hosted Microsoft Windows desktop service, so your business can realise its full potential.
Monthly subscription with no upfront cost
Hassle-free deployment
utilising Amazon Workspace Solutions
Accessible from anywhere in the world, 24/7
Operate just like any normal PC
Run Microsoft 365 seamlessly
Client software runs on Windows, Chrome OS, iPad, and even an iMac
Secured to PCI DSS and ISO standards
nxcoms is there every step of the way from consultation and design through to deployment, followed by remote and onsite support once you go live.

Work in the Cloud
Work on-the-go from anywhere. Wherever you or your team are, operate your windows desktop seamlessly across multiple devices. Even if you log out you can pick up exactly where you left off from another device at any time.
Use any device
Your cloud hosted desktop can be accessed from almost any device, whether it be physical Windows PC, an iMac, iPad, Chrome Desktop or PCoIP client.
Always up to date
Worrying about updates is a thing of the past, as with our cloud hosted desktops you are always automatically updated with the latest fixes, patches and updates from Microsoft.
Secure & Reliable
Work and collaborate confidently with complete peace of mind using built-in security and privacy controls. PCI DSS and ISO compliant desktops keep your critical data safe and secure at all times.