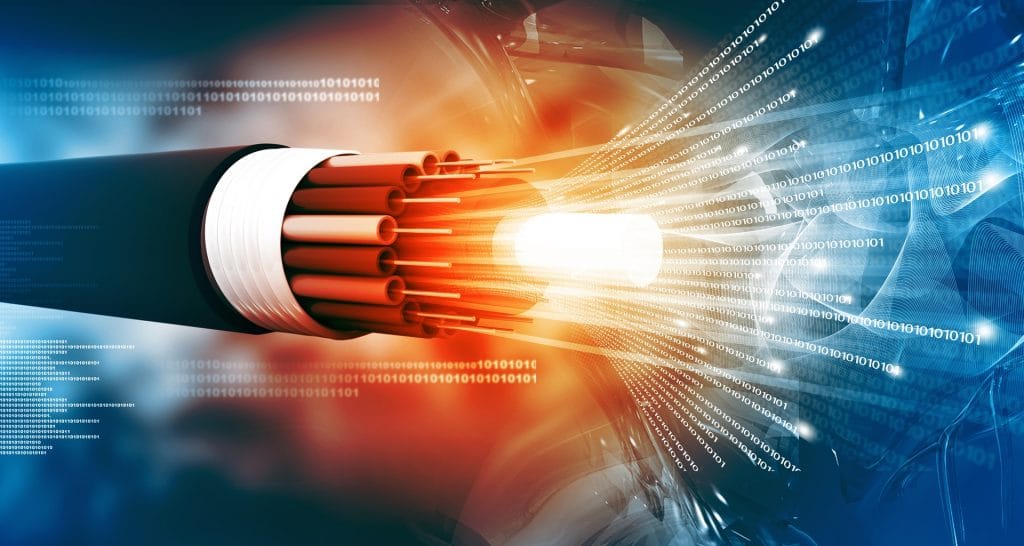 Businesses are being urged to switch over to fibre broadband connections. Between public transport posters and YouTube ads, company owners are being persistently nudged into entertaining a faster, higher-priced phone line and internet connection every day.
On first glance, it might appear that we're doing the same. But don't be fooled.
This is a different type of telecoms guide. It's not a thinly veiled advert dunked in hyperbole and 700 synonyms for "superfast internet speed". It's a full and frank evaluation of traditional and contemporary internet connections and what the process of switching actually involves.
The best place to begin? Business broadband types. When we weigh up the old against the new, you'll get a better idea of how they work and what the deal is – not just the tired promise that faster is better.
Types of broadband explained
There are three main types of broadband – which can be separated from one another by the way they're connected.
ADSL
First, there's ADSL which connects through copper wires – offering average speeds of around 10Mbps.
Superfast fibre
Next, there's superfast fibre internet – a combination of fibre wires to a cabinet and then copper wire linking this cabinet to premises.
Over 95% of the UK already has this type of coverage with speeds of 24Mbs or higher, but the copper telephone wires that power these connections are limited in the speeds they can support.
Full fibre
This brings us to the much higher capacity full fibre option – which is made up entirely of fibre cables directly to your business, offering average speeds of 1Gbps.
Bit of a difference.
Why should I move to full fibre broadband? 
When you choose a fibre connection, you can access amazing speeds ready and waiting.
But you won't just get a faster connection at the office. You'll enjoy:
An average speed of 1Gbps
Higher call quality
Stronger signal strength
Greater reliability
Minimal downtime
Bigger bandwidth
Better security in the cloud
And there's another incentive. Traditional connections are actually going to become obsolete by 2025 as sales of copper wire are set to be cancelled. This means the switch to fibre is inevitable – which ought to be music to the ears of business owners.
Everyone will be moving to fibre eventually. But it's better value to switch now. That's because Gigabit Voucher Scheme suppliers, like Nxcoms, are offering businesses the opportunity to take advantage of government grants and get their fibre broadband at significantly better value. More on that later, but first we need to tackle a big question…
If fibre's so good, why isn't everyone on it? 
This is a common query among business owners. If the benefits of being on fibre are so big, then everyone would already have it, right?
Well, the answer is a little more complicated than that.
The truth is, a lot of businesses still don't truly understand the benefits of fibre installation. They know it's faster, but they aren't aware of how it can improve communication (with clearer calls), boost productivity (with minimal downtime) and increase cost-efficiency (due to higher bandwidth) in the long-term.
The companies that do realise the advantages may still be reluctant to switch, as this process often involves a considerable amount of re-cabling and upgrading. What you really need to be looking for is a partner who will do the bulk of the work for you and makes things simple from the get-go. You need clear answers and timelines set in stone – all communicated in a language you can understand.
What about the cost?
Even then, some of the installation fees and initial set-up costs can seem a little pricey on the surface. So much so that it can be tempting to think a few more months with your current provider won't do any harm.
But hold on a second – you might not actually have to pay for all these costs yourself. There are schemes in place to help reduce the cost to business that want to make the switch.
How do I switch?
Upgrading to full fibre doesn't have to cost you as much as you thought. And, with Nxcoms – one of the leading Gigabit Broadband Voucher Scheme suppliers in the UK – it doesn't have to be a stressful process either.
When it comes to switching, we can handle all the necessary work. Nxcoms assist with the installations, help you to get up and running as quickly as possible, and give you continued support as your staff familiarise themselves with the new system.
The sooner you switch, the greater the advantages – that's all there is to it. The grant cash isn't going to be there much longer, and given how the government is planning on pushing every business over to fibre by 2025, there's every reason to make the leap ASAP.
Connect to great value full fibre with Nxcoms
Want to know more about how we can help with fibre broadband installation? Eager to learn about the Gigabit Voucher Scheme and how it works?
Get in touch with our team today and we'll talk you through everything – answering all your questions and giving you the lowdown on what full fibre actually costs.