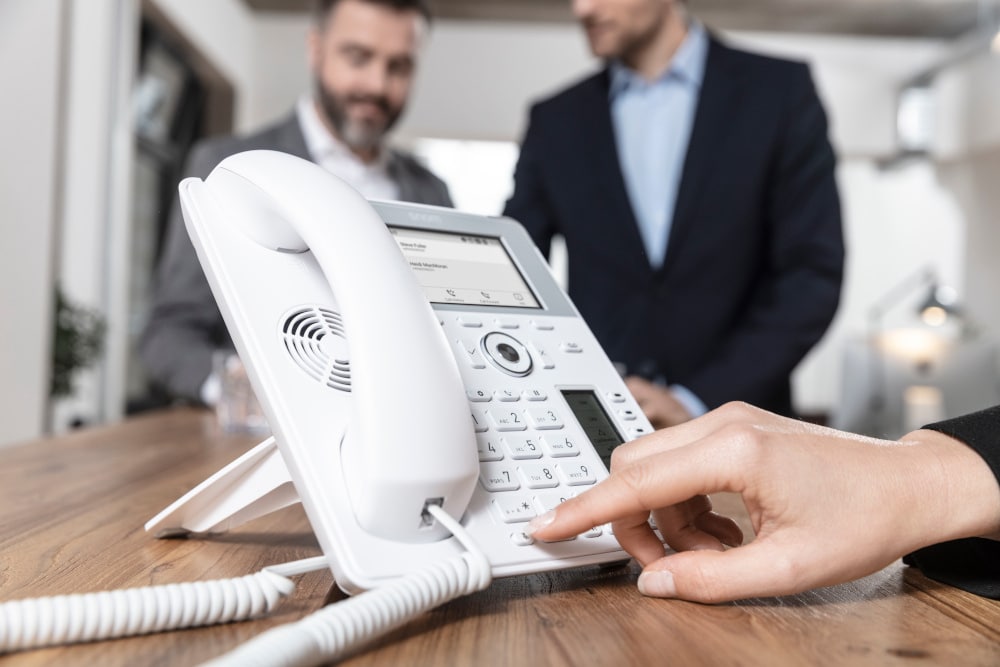 You may have heard that the UK's copper telephone lines will be switched off in 2025, but what does that mean for businesses?
Businesses will have to switch to the new IP system before 2025. However, we recommend doing it sooner rather than later. In some areas in the UK, the PSTN system is already being switched off, and copper lines will no longer be sold after 2023. To ensure a seamless transition businesses should switch as soon as possible.
First things first
The first thing you should know is that different options are available to you depending on your needs and budget. Some of the options available are: SIP trunking systems, hosted phone systems and on-premise phone systems.
Cost savings
If you're worried about the cost of changing your phone system now, you don't need to be. You can switch your existing ISDN lines to our SIP trunking today and actually start saving money!
SIP trunking is a type of VoIP technology. It offers lower costs and line rental fees, and you will be able to keep all your existing numbers. We can set up SIP trunk lines for you in a matter of minutes. It offers more reliability than the ISDN system and can be up to 75% cheaper!
Remember that there are also government schemes and grants in place for businesses that are making the switch from the old PSTN system.
Take advantage of the latest technology
VoIP phone systems are faster, more reliable, and cheaper than the previous technology. They also offer extensive features.
Extensive features available as standard
When you opt for an on-premise phone system, many extra features are available to you at no additional cost. These features include music-on-hold, voicemail-to-email, built-in multi-language IVR, call logging interface, call recording reports, conference rooms, voicemail controls, desktop integration and call forwarding.
Enabling working from home for employees
A hosted phone system has advantages in its flexibility, allowing employees to seamlessly work from home, office or location of their choosing.
Integrating mobiles
If you're looking to integrate mobiles, this can be easily done. Nxcoms have business plans available with flexible contract terms.
Flexibility to change anything quickly
VoIP systems offer unparalleled flexibility. You can scale quickly and easily. You can keep or change your existing numbers. You can raise or reduce the number of calls you can make. Everything is adaptable to suit your business so that you only pay for what you need when you need it.
Key Takeaways:
It's important not to leave the switch till the last minute. Some areas in the UK are already being switched off, and copper lines will not be sold after 2023.
Depending on the type of business you have, different options are available to suit you. These include SIP trunking systems, hosted phone systems and on-premise phone systems.
If you're not sure which system is right for your business or if you need more information, please get in touch with us. We will be happy to assist you.