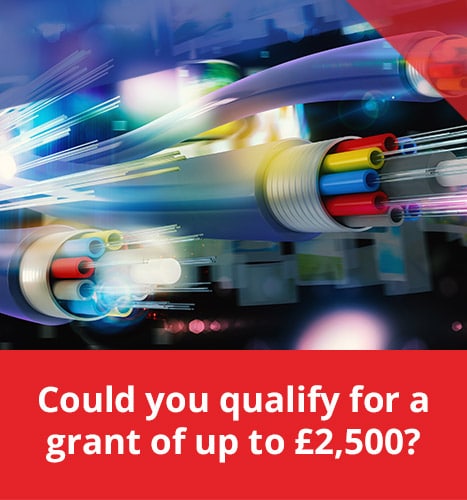 Claim up to £2,500 towards the installation of a gigabit-capable internet connection
Plus, we'll throw in a free router worth £500!
The Government is offering grants to small businesses, towards the cost of installing faster internet connections. We'd like to help you claim your grant worth thousands of pounds.
Simply fill in the form below and we'll get in touch to let you know if you're eligible.

Speak to our experts to find out if you qualify for this incredible scheme