4G Data
Empower your business by putting 4G connectivity at its heart
With business 4G you can take advantage of the latest mobile devices, making your organisation more productive and efficient than ever before. Providing high speed internet to access emails, business apps and cloud storage, 4G keeps you and your staff connected at all times, wherever and whenever is required.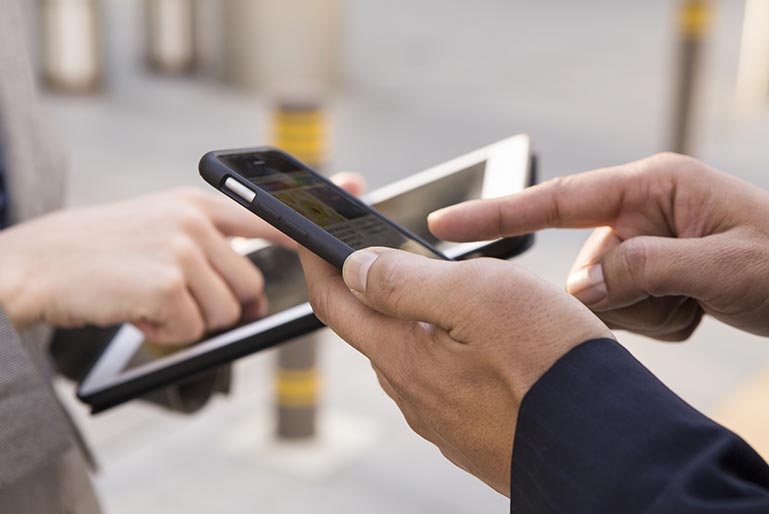 Our range of 4G data plans provide office on the go connectivity, with fast and reliable business internet at a price that is affordable to you. This allows you to take full advantage of all the benefits of 4G without excessive or unpredictable costs.
Broadband speeds of up to 60Mb/s
Many times faster than 3G
Robust and reliable signal indoors and out
Strong connection even in areas of high usage
UK, European and global coverage
Supports effective streaming and conferencing
Enables large file download and upload
We can create tailored 4G data solutions to suit the exact needs of your business and staff. Our choice of 4G data plans in combination with our mobile connectivity expertise puts you in complete control, empowering your business without financial risk.
Flexible Working
Work more productively wherever you are by sharing and editing documents; downloading and uploading large files; sending and receiving emails; and utilising the very latest business apps. Keep your business running effectively and efficiently while you and your team are out of the office and on the go.
Cost-Effective Data
Get all the data you need, so you have enough to cover the demands of your business, staff and customers. We will work with you to understand your exact needs and then find the most efficient and affordable 4G data plans available. Let us help you work faster and better for less.
High Speed Internet
Business 4G can be more than 10 times faster than 3G, which means you can achieve much more, much quicker. In fact, you can utilise things that were simply not possible previously such as video conferencing, HD streaming and cloud-based business tools. Complete your work without delay.
Unrivalled Coverage
All our 4G data solutions use strong and robust networks to ensure reliable nationwide coverage both indoors and out. We can also arrange cost-effective roaming tariffs for mainland Europe and the rest of the world, so you can access fast and efficient 4G even when travelling abroad.